In our fast-paced society, it is easy to ignore the internal self, our spiritual side. But that is not wise for any of us. This series posts that I wrote a couple of years ago, are highlighted to direct our attention to a very important aspect of our beings. We are not just flesh and blood, mind and matter. We are also spiritual. That part of us is what makes us want to contribute something of value to life, even if we don't acknowledge a heavenly Father.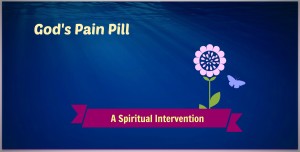 These posts are written primarily for the Christian believer, however, I assume they might be interesting to anyone who is searching for truth and meaning. They may have something for you if you care about important matters including your spiritual side. But keep in mind that I am writing for the person who already has established a spiritual walk with God.
I see a common problem across the board in Christian circles. They're too satisfied; and, they don't deal with their stuff.