Power is in a Mother's Prayers.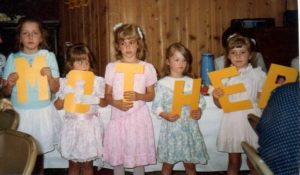 Saint Augustine and the man he would become, was the direct result of his mother's persistent and multiplied prayers. Monica was vigilant in advocating for her son through daily prayers.
Never give up. As a youth, Augustine was influenced by the rhetoric and cults of the day. His mother, much concerned, sought audience with God. He gave her audience. Her son converted.