HEALING
The large room filled with women of all ages. Groups of women sat in strings together, nonchalant and chatting. Some with tats running the length of their arms. Women in the large sanctuary were a cross section of womanhood. Most were in jeans and a few in dresses. Positive energy bounced person to person.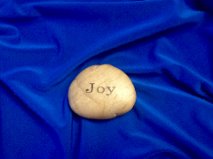 A handmade, bark-encrusted cross flanked the left side of the stage.
Two groups of men filed in down the sides to the front of the church. The laughter died and the singing stopped. This was a women's event, but men were entering front and center. Then they turned to face us. We women looked at the men standing at floor level in front of the stage.
The older man in the middle began to speak.
His face was serious; his voice, soft and sorrowful. He began to talk about his childhood and how his family did not give him the love he needed. His blue eyes were clear and commanding. The man said he felt unworthy to be the one addressing us. An apology came forth. He apologized as representative of any men who had harmed or misused any woman in the room. A woman stood up and rushed out of the room. We could hear her sobs behind the closed doors.
A counselor would comfort her.
The women listened to the words the gentleman was saying; many with tears running down their cheeks. A prayer was offered by the man, one of great sadness for the many hurts the women had borne and suffered from callous men.
After the prayer, the men exited the room.
For the rest of the day the men served the women. They were courteous and kind. Half of the men were in recovery themselves. At a later time of debriefing, they would give testimony to how they had been impacted by that time of honesty and confession of men to the women. The pain they saw in the women's eyes seared their hearts.
During lunch I had the good fortune to meet a couple of the women in recovery.
They told me how they lived in a home with an older woman who was teaching them how to become good mothers to their children. They did not know how to mother until she began showing them by example and guiding them into truth. I wish I could have met that woman. What a precious, and difficult, ministry.
It was beautiful to learn how God ministered to their need.
The requirement for being a workshop presenter revolved around the healing side of spiritual living. My workshop went well as I shared my own path from pain to healing. After it was finished and I sat down, a slight of build woman with flowing white hair sat next to me. Her eyes were shining. She shared her story and gave me her worry stone with the word "joy" on it.
Her face was radiant.
She told me how God met her need and set her free while I was talking after years of desiring and praying for it. I was as amazed as she was. That is the kind of work God does when a heart is being healed. He knows the time and the place.
Healing is a gift from God.
When we come to faith in Christ, we are forgiven of our past sins and wrong acts. We are made new by the cleansing life of Christ in us. Christ changes our lives and gives us a new identity. We become His beloved children. What a glorious transformation takes place in us as we are redeemed through Jesus Christ.
That is the beginning.
From that point on, God is continually making us new. We are His, and we are becoming more like our Savior. What still remains are the hurts and burdens that trip us up. One by one God reveals these to us. Every time God does this, we choose whether we will give the burden to Him or continue to carry it. It is a process of letting go of the past and opening up to Christ.
Healing begins when we give our broken pieces to God.
People who live a life of freedom in Christ have learned that He is a kind Savior. Jesus Christ willingly and lovingly takes our painful hurts as we allow Him into our thinking, activities, and purposes. The more we are able to give to God, the more we will be able to experience spiritual freedom. It is natural to hold back because we fear the unknown. I encourage you to trust the Lord.  Through Him is where you will find your freedom. Such blessedness.
This is a highly spiritual and loving transaction.
—
My friend, you may not understand what I have written. This may be new to you. What God requires of you is a willingness to let Him touch you in your inner self. You must allow Him access. God is a gentleman. He will not push His way into your life. Remember this, this is for your soul–and then–for your healing.
God is only a prayer away. Say His name and the rest will follow.
Link: Hearts Being Healed Conference, March 18, 2017, Chico, CA
————————————————————————————————————————–
ACTION STEP: 
Read one Psalm per day. Notice the psalmist's journey from pain to peace, and his thankfulness to God.
Ask God to show you what area of healing you are ready to undertake. Pray about this area.
Allow God to change you. Welcome Him to heal your heart. Trust God for this.