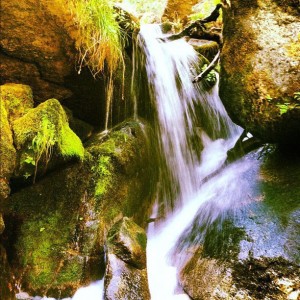 Over the past couple of years there has been a shifting taking place in my life. My church is in a season of transition. Our pastor, with longevity of service, retired a little over a year ago. Now we have an interim pastor. Soon we will be ready to call a new pastor. I am in the thick of it as a member of our church Transition Team whose purpose is to represent the church members while we prepare for a new pastor. It is quite a process; we wade through past, present, and future structures; actions, problems, and solutions; and accountability cross-hairs. When a pastor leaves, people are all over the place. Some people are sad and others are glad; some are mad, others are conflicted or confused. A few are greatly impacted. They feel abandoned. He was their spiritual father, and they loved him and depended on his counsel and care. Grief and loss is their experience. Pastoral change is not devoid of emotion. For me, I was in the conflicted group. I also felt a deep sadness, a form of grief that settled in. This period has been personally challenging in subtle and not so subtle ways.

Our "transition" pastor is part of Interim Pastor Ministries, an organization which comes alongside a church that is in the middle of a pastoral transition. IPM pastors give fresh insight and a wealth of knowledge combined with constructive guidance. As a group, we look at materials and structures, read and talk about the development of a healthy church body. Boy, have I learned a lot. We pray about all of it; past, present, and future; we pray on a personal level, in small groups, and as a corporate entity. We have pulled together. There is a side benefit found within all of this; our love for each other, in the church as a whole, is growing and blossoming.

I am more convinced than ever that love is the key to everything; on a personal, interpersonal, and corporate level (and even national and international). We won't get far without love.