Our family met Cowboy Joe the summer of 2004. Some of my family were trekking in a three vehicle caravan from California to Yellowstone National Park in Wyoming and then over to Glacier National Park in Montana.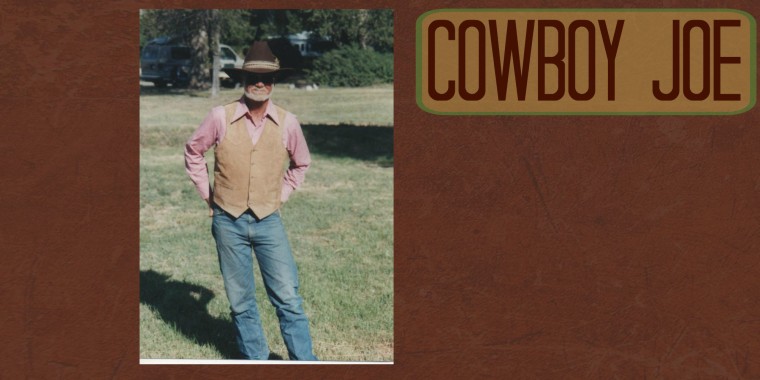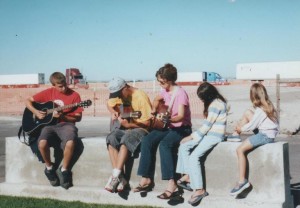 The trip quickly filled with interesting moments. Like the day we spent at a truck stop trying to get the Suburban fixed when a trucker noticed three of the family playing guitars outside while we sat and waited. He gave us some ice cream from the load he was hauling.
We spent a day with my niece who was working The Geyser Grill at Yellowstone Park for a second season.  Her hug was so tight it meant so much. Her "I love you" to me made me glad we had connected—she needed it more than we did.  The candle she gave me, just heavenly, with a choke-berry scent and deep purple coloring.